World Mental Health Day's purpose is to promote talking about mental health in general, how we look after it, and the importance of seeking help if we are struggling. Here, we have assembled some of the mental health commentary that got our team talking in the last few months.
We have reached peak 'mental health'
In this opinion piece, Clinical Psychologist Dr Huw Green critiques the term mental health. Dr Green suggests the terms mental illness and mental disorder have been supplanted with the broader notion of mental health, which has unhelpfully come to define both wellness and distress. He argues the term mental health is a euphemism; it has become a broad prescription for how people should live, and is ripe for cynical co-option; it is presented as a principal motivator for our choices, leaving less room for moral or ethical considerations, which may have social, community or familial components. Simultaneously, the term mental health fails to name the problems to which we ought to be raising awareness, and diverts focus from people with the most stigmatised conditions.
Read Dr Green's piece in: The New York Times
We've been told devastating lies about mental health
Clinical Psychologist Dr Sanah Ahsan presents a different view of the mental health crisis. She argues that positioning the problem of mental illness solely in the person fails to address the environmental causes of distress. While therapy and medication are important, we cannot afford to ignore the unjust societal structures that perpetuate mental distress. Dr Ahsan also highlights the important role mental health professionals can play in meaningful societal transformation.
Read Dr Ahsan's piece in: The Guardian
Readers' and healthcare professionals' responses to Dr Ahsan's piece can be read here: The Guardian – Comment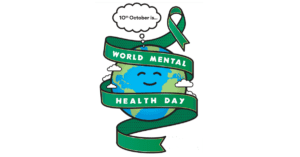 The debate over antidepressants puts millions in danger
Author Simon Spichak finds the SSRI he takes for depression, anxiety and obsessive compulsive disorder immensely helpful. In his view, failing to fully understand how SSRIs work does not mean they do not work or that people should not take them. He suggests that while most scientists now believe a combination of genetic, social and biological factors lead to depression, the chemical and serotonin imbalance hypothesis remains unhelpfully lodged in public opinion. Simon argues that a combination of criticism from a minority of researchers, pharma industry scepticism, and critical psychiatry voices, among other factors, are dissuading people from taking medications that might may help them with debilitating symptoms.
Read Simon's article in: The Daily Beast
Treating trauma with pictures, not words
Professor Jim Al-Khalili talks to Professor of Psychology Emily Holmes in this episode of The Life Scientific podcast. Professor Holmes explains how the flash-forwards that happen to people experiencing suicidal ideation are similar to the flashbacks experienced by people with post-traumatic stress disorder (PTSD). Professor Holmes describes how her clinical work revealed that images are more powerful than words in shaping how we think and feel, and how this led her to think differently about treatment; she has developed an image-based therapy for people with bipolar disorder, and a digital treatment for PTSD.
Listen here: The Life Scientific Podcast
Reflections on the Draft Mental Health Bill
Nick Woodhead worked as an Approved Social Worker, Approved Mental Health Professional manager, Mental Health Act Commissioner and Mental Health Act Law Lead, before joining our Delivery & Account Management team in 2021; in this piece, he shares his reflections on the Draft Mental Health Bill. He suggests that while some changes may seem fundamental at first, in many cases they are catching up with the direction case law has already taken. He also questions common assumptions about hospital admission, and suggests a fundamental review of the purpose and definition of a psychiatric hospital is necessary.
Nick also outlines some of the challenges inherent in a move from Nearest Relative to Nominated Person, and suggests that changing the meaning of the term mental disorder to discount Learning Disability and Autism, may be well-intentioned but too simplistic.
Read Nick's article here: S12 Solutions
Find out more about World Mental Health Day: Visit the World Health Organisation's website
S12 Solutions is an app and website that helps mental health professionals efficiently complete Mental Health Act processes, leaving them more time to do what they do best: supporting the person.
Find out more: About S12
Get in touch: Contact S12